How Did We Get Here? Detroit Police Warn, "Enter... →
Vote for Nora's Interactive Documentary on Detroit... →
Watch
Lord Huron concert was bomb last night! New album, Lonesome Dreams comes out October 9. I can't wait that long!
3 tags
A Local Music Festival and Documentary Film Night...
I just spent a wonderful weekend in Detroit that reaffirmed my love for the city. The events that took place this weekend twice compelled me to think "This is the reason I live in Detroit. I pay $400 rent a month (a lot by Detroit standards), I pay for food, for alcohol, for household supplies when I could be living with my parents and spending that money on paying back student loans and...
Status update
This blog is on hiatus until further notice. :P
4 tags
I (Mayor Bing), Hereby Proclaim This Week as...
Woooohoooo
4 tags
Dale Earnhardt Jr. Jr. "We Almost Lost Detroit"
Good stuff.
5 tags
Chairlift at the Magic Stick, Detroit March 29th,...
Look who's coming to the Magic Stick this Thursday! W/Nite Jewel and Bell.
8 tags
Blowout, the (First) Morning After
It's a ritual to Detroit music scene loyalists and so hip it hurts to those who are "over it," but after the first night of the Blowout, my conclusion is that the music is totally worth wading through the colorful half-shaved haircuts to get a drink at the bar, then elbowing your way to the front. I just pray they never raise the $20 weekend pass fee. On top of that,...
17 tags
Metro Times Blowout - Kickin' it Off!
Getting ready for Blowout. I've got my zubrowka vodka, appropriate as the bulk of the festival is in Hamtramck (i.e. pole-town). Tonight, opening night, is at the Majestic Theatre complex. Up on the bill tonight are: Keep On Trash DJs blasting a dance party from 9 pm to 2 am! Jesse and the Gnome FlashClash The Hounds Below The Walking Beat Matt Jones and the Reconstruction Cold...
7 tags
Movement:DEMF Phase 1 Line Up
This week, Paxahau announced the first phase of the line-up for Movement: Detroit's Electronic Music Festival. So far, so good. Hart Plaza will pulsate with that Detroit sound May 26 - 28, 2012 i.e. Memorial Day Weekend. Tickets and more info on Paxahau's website.
6 tags
5 tags
Watch
Less Talk, More Play Dale Earnhardt Jr. Jr. is one of those Detroit bands getting big outside their hometown. And if it wasn't official already, it became official yesterday when the band performed on Conan.
2 tags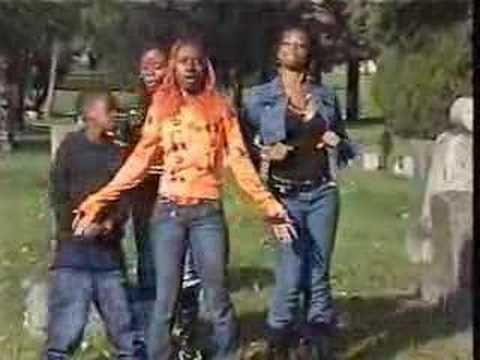 5 tags
Watch
My glimpse into my first Dally in the Alley was the ultimate teaser. The weather was warm, the crowd was peppered with those cool cats you so seldom see at house parties or Fourth St. bonfires. Beer was plentiful and food vendors were delicious (still over-priced and available only after a long wait in line). I had to work at 8 pm that fateful Saturday that my friends and I went to the...